A professionally designed salary certificate format is appended here to help people who have no enough time to create salary certificates from scratch for employees and workers. It is a super handful designing tool with high quality editing features that not only save time but efforts also to create such certificates shortly. An employer generated document indicating employee's personal and salary details is recognized as salary certificate. Such certificates are generally created and issued to employees after formal request for the document because it is one of the confidential documents that mean a lot for an employee or worker.
Salary certificate can be submitted by the employee with loan application to a bank or any other financial institution. Banks and other financial institutions use salary certificate as written attestation of an employee's salary that is applying for a personal or any other loan. A salary certificate contain information like name of the employee, employee code, designation, name of the company or business, detailed break up of salary, salary for the month and signature of authorized person along with full name etc. Salary certificate template is a useful tool to create this certificate easily on personal computer or laptop.
Whether you need a salary certificate for bank account opening or for a personal loan, make a formal request for the certificate by following company policies and rules to get one easily. As an employer or active part of the business management if you need to prepare salary certificate, you can use salary certificate format in word which is added here for free. This salary certificate sample is very easy to customize and equipped with enough room to add all required details in the certificate using professional format. After necessary editing, salary certificate format can be saved in computer storage to create more same certificates easily instead of making from scratch.
View Salary Certificate Formats Here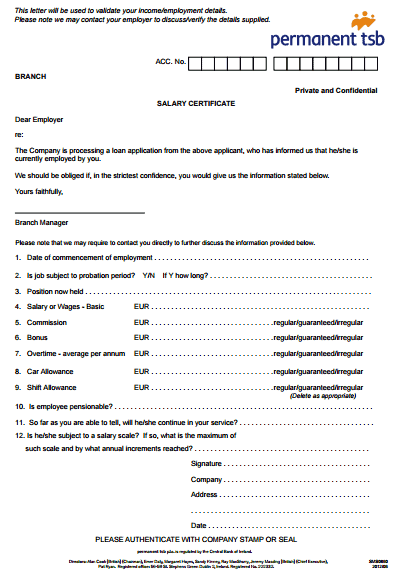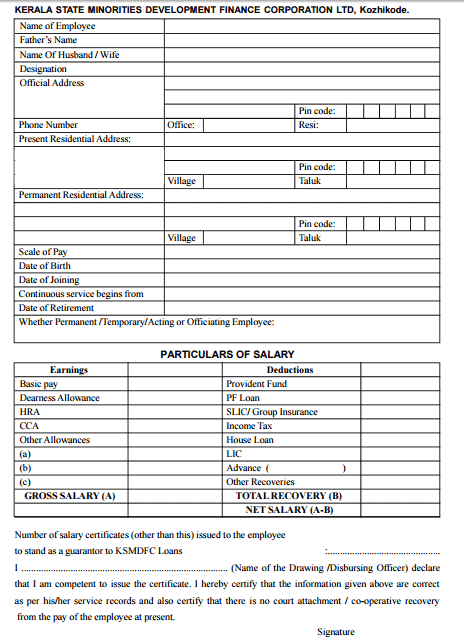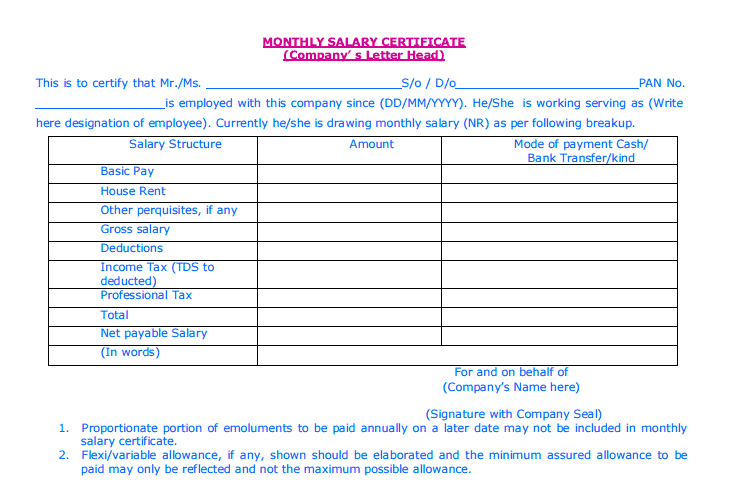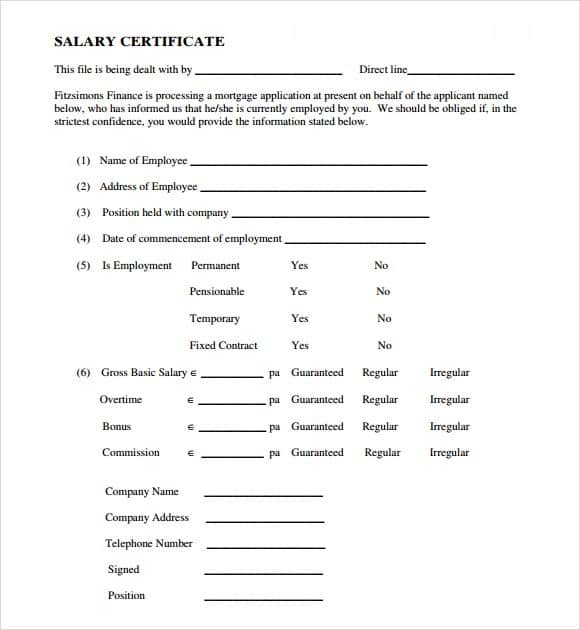 Salary Certificate Format In Word